Easter was a fairly low key affair as Caden and I have both been very sick.
I managed to capture a few photos though.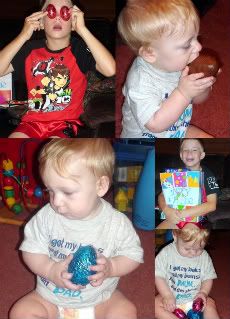 Kaisercraft
's DT call finished on Good Friday, and whilst I tried to get the tasks done, it just wasn't meant to be for me this year. I missed the deadline by a measly 10 minutes ! Oh well, maybe next year ? And when I am not on death's door step !
Here are my single and double LO's: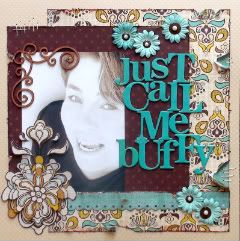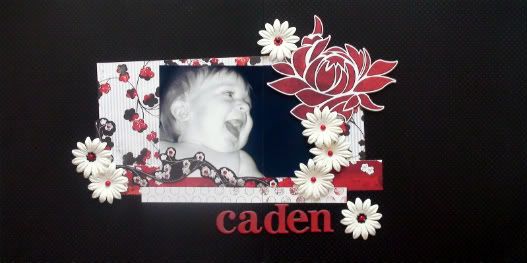 And Easter Monday saw the final results of
Mystical Scrapbooks
Amazing Race 2009.
I was fortunate to gain immunity in the fifth round, ensuring I made it through to the last 6 finalists !
I wasn't completely happy with my LO for Round 6, as scrapping with conjunctivitis and the flu is really hard !!!
But I am more than happy with the end result....I came 2nd !!!
Congratulations again to Toni M who was the winner !
We've both scored some CHA prize packs. Can't wait to see what we get !!!
I will share all of my LO's when I am next on the PC.
I have signed up for
Wicked Princesses
' 7 Deadly Sins competition, and that begins soon, so that should kep me busy for at least another 6 weeks LOL !
Forever Always
is having their April "Sideshow Alley" Cybercrop this weekend, which is perfectly timed with the Sydney Royal Easter Show ! The CC starts this Friday, and all layouts must be uploaded to the gallery by midnight Monday !
Scrappy Times
is also having their first ever cybercrop this weekend. The theme is Easter, with a great opportunity to scrap those Easter photos as soon as possible !